Today, the Indian IT industry is experiencing rapid growth, leading in to an era of opportunities for enterprises and individuals alike. Employees in the IT sector today can look forward to vast opportunities in diverse IT domains, while employers can take advantage of the availability of a large pool of trained and highly educated professionals to achieve quality and cost advantages.

Ambati Solutions has an extensive knowledge base of talented professionals from the HR and Recruitment industry.

Ambati Solutions creates a common platform of interaction between highly skilled IT professionals and globally reputed enterprises.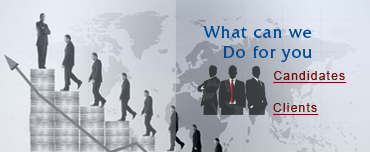 As a leading RPO organization, we provide clients with expertise accrued from an extensive qualitative exposure to various aspects of recruitment. By outsourcing the entire gamut of their recruitment activities, clients can focus exclusively on core business aspects.

We have helped our Fortune 5 clients recruit more than 1000 professionals in the last year alone.

How do we do it?